Ring Platters
WrapArts' Ring Platters: Elevating Engagement Moments with Elegance and Grace
In the symphony of life's celebrations, few moments resonate as profoundly as the promise of engagement. This sacred commitment, a union of hearts embarking on a journey of shared dreams and eternal love, deserves to be embraced with elegance and grace. Enter WrapArts, a visionary gift wrapping company that brings a touch of artistry to this special occasion with their exquisite engagement ring platters.
The Essence of Promise: WrapArts' Engagement Ring Platters
At WrapArts, the art of gift wrapping transcends mere aesthetics – it becomes a language that speaks to the heart. The engagement ring platters from WrapArts are not just ornate accessories; they are crafted expressions of love, encapsulating the profound sentiment of a promise made to last a lifetime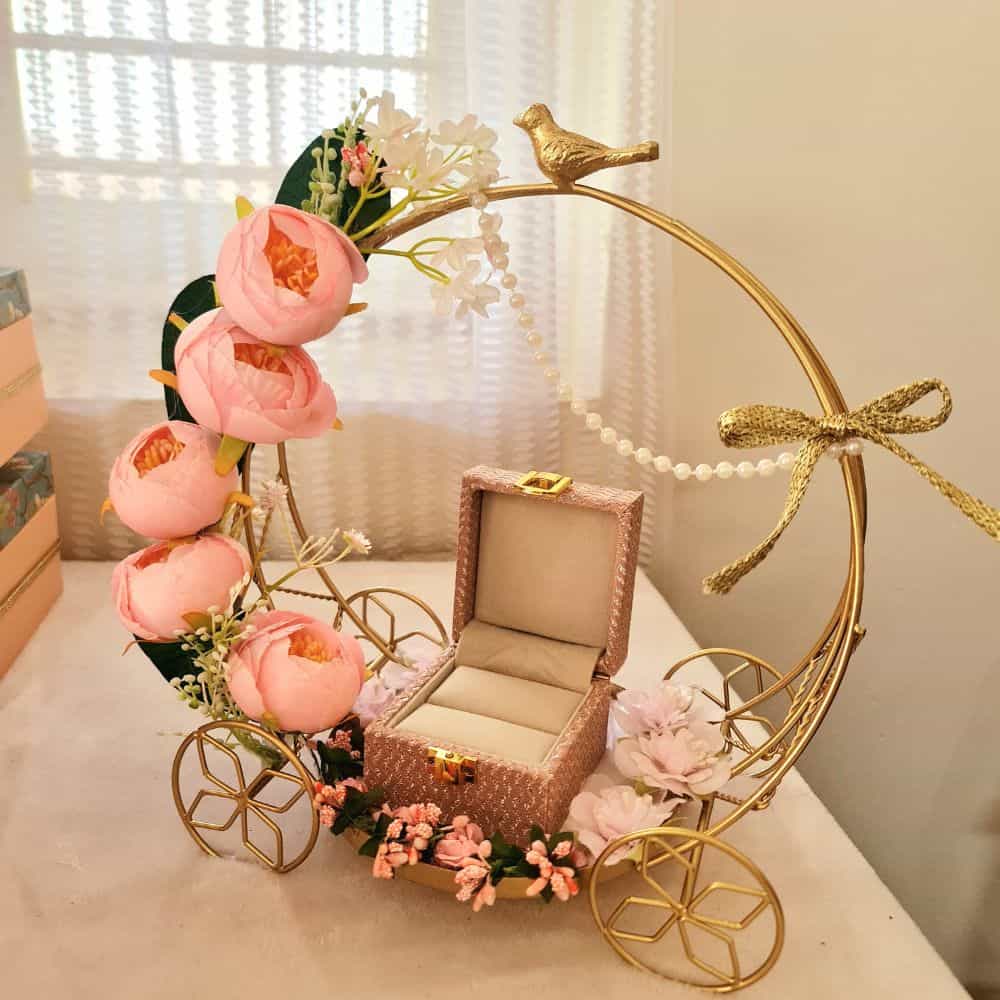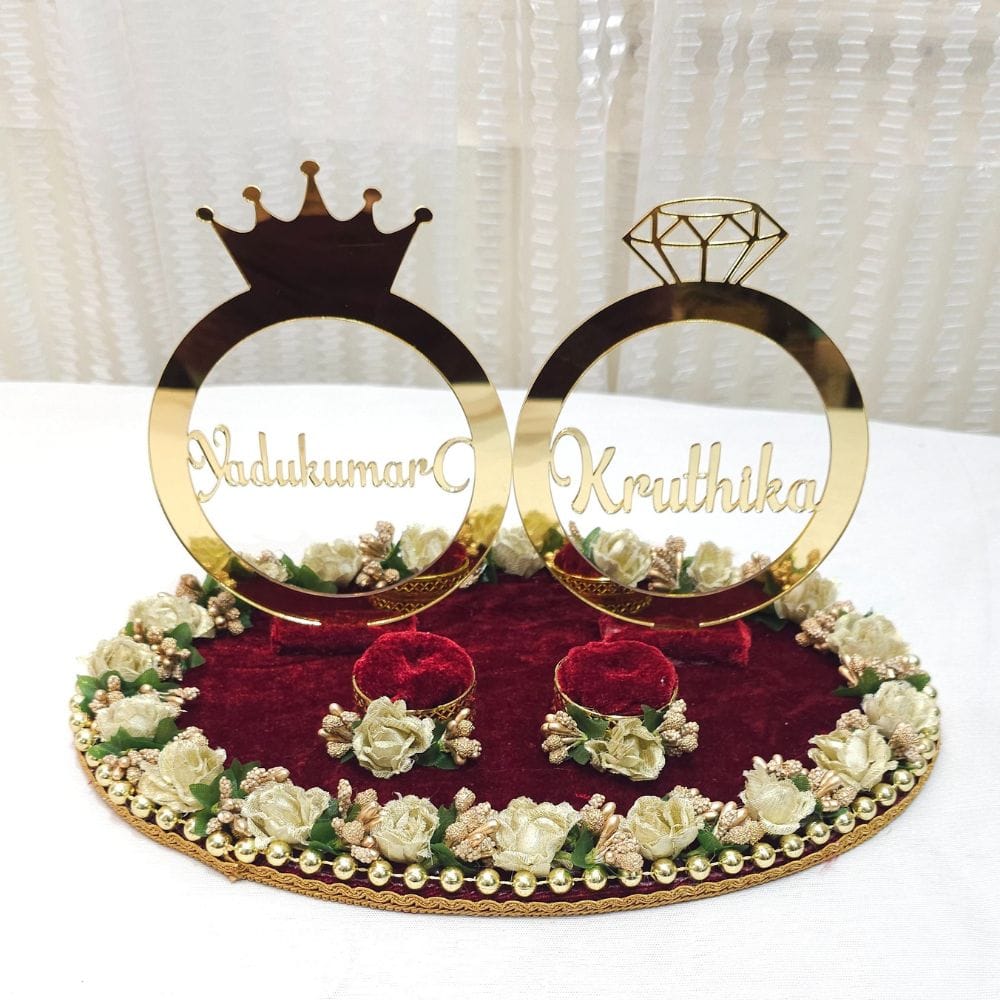 A Tapestry of Emotions: Designing Engagement Ring Platters
Engagement is a tapestry of emotions – anticipation, excitement, and the joy of embarking on a new chapter. WrapArts understands the significance of this moment and channels it into their meticulously designed engagement ring platters. Each platter is a canvas where the story of the couple unfolds through intricate designs, capturing the essence of their unique journey.
Whispers of Romance: The Aesthetics of WrapArts' Engagement Ring Platters
The aesthetics of WrapArts' engagement ring platters are a delicate dance of romance and sophistication. From intricately detailed patterns to subtle flourishes that frame the rings, each platter is a work of art that reflects the timeless beauty of the commitment being celebrated. With a keen eye for design, WrapArts ensures that every engagement ring platter becomes a visual representation of the couple's enduring love.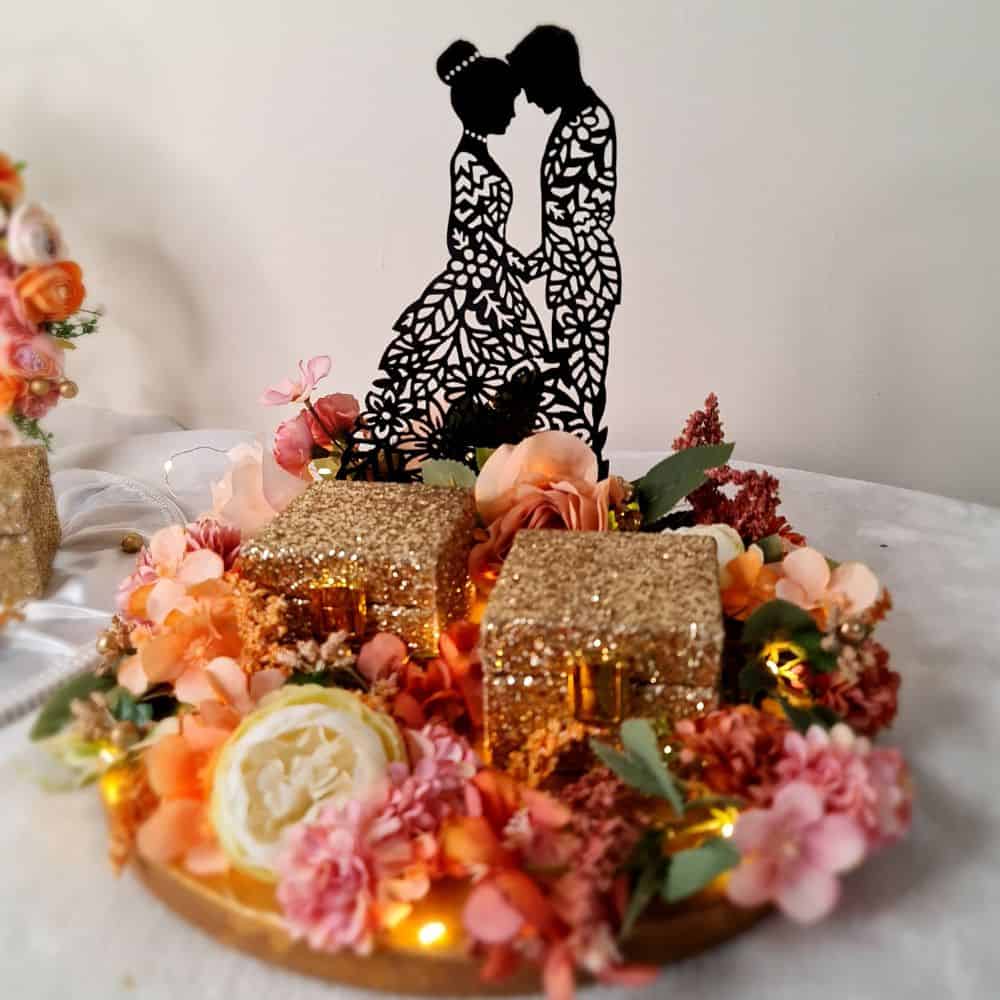 Beyond the Surface: Quality Craftsmanship by WrapArts
WrapArts takes pride in the craftsmanship that goes into creating each engagement ring platter. The materials are carefully selected to not only enhance the visual appeal but also to withstand the test of time. The result is a fusion of beauty and durability, ensuring that the engagement ring platter becomes a cherished keepsake for the couple to admire for years to come.
Personalized Touch: Tailoring Every Engagement Ring Platter
Recognizing that every love story is unique, WrapArts offers a personalized touch to their engagement ring platters. Whether it's incorporating initials, significant dates, or symbolic elements that hold special meaning for the couple, WrapArts ensures that each platter is a bespoke creation, as distinct as the love it symbolizes.
WrapArts - Crafting Timeless Memories
n the realm of engagements, where emotions run deep and promises are etched into eternity, WrapArts emerges as a guardian of sentiment. Their engagement ring platters become more than just a vessel for rings; they are conduits of love and tangible expressions of commitment. Elevate your engagement moment with WrapArts, where every platter is a testament to the enduring beauty of love, artfully wrapped in elegance and grace.